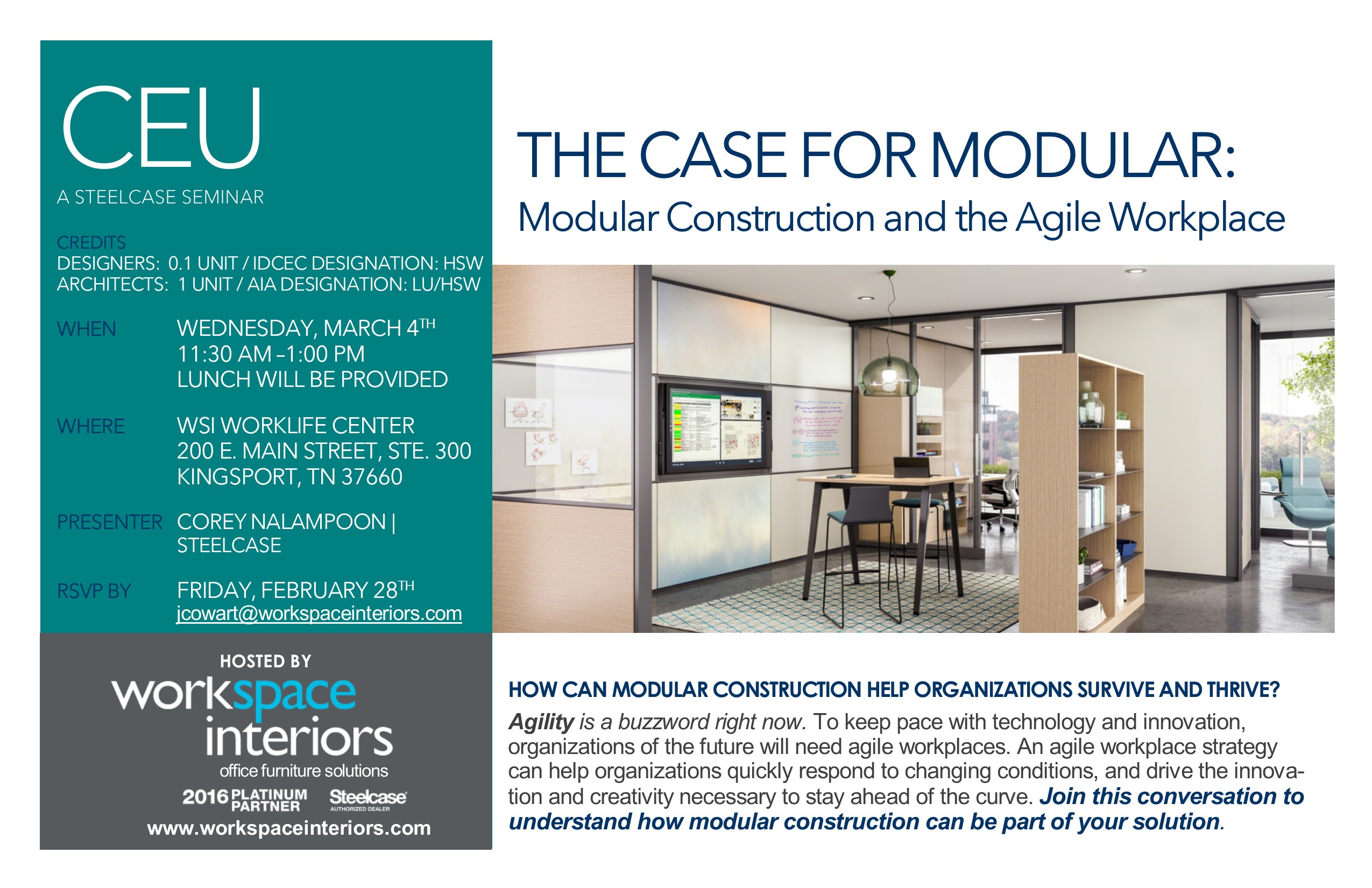 A Steelcase Seminar
Credits:
DESIGNERS:  0.1 UNIT / IDCEC Designation: HSW
ARCHITECTS:  1 unit / AIA DESIGNATION: LU/HSW
HOW CAN MODULAR CONSTRUCTION HELP ORGANIZATIONS SURVIVE AND THRIVE?
Agility is a buzzword right now. To keep pace with technology and innovation, organizations of the future will need agile workplaces. An agile workplace strategy can help organizations quickly respond to changing conditions, and drive the innovation and creativity necessary to stay ahead of the curve. Join this conversation to understand how modular construction can be part of your solution.
RSVP by Friday, February 28th – jcowart@workspaceinteriors.com