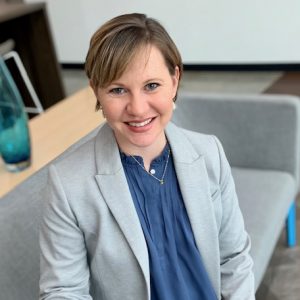 Amber Lewis, Sales Executive, A+D Specialist
Workspace Interiors welcomes our newest team member and sales executive, Amber Lewis.
Amber is a graduate of East Tennessee State University with a degree in Interior Design. Prior to joining our team, Amber combined her knowledge of design and her desire to help her clients achieve their goal as a residential kitchen and bath designer for a number of years. Amber's design work has been published locally and even nationally. It was in this role that Amber's love of sales blossomed. Amber went on to work for a national window and door manufacturer and eventually became their Senior Retail Sales Representative.  She was honored to receive the President's Club Award in 2015, recognizing her achievements as being one of the top performing sales representatives in the country. Amber is excited to combine her passion for design and her proven sales experience in her new role as a Sales Executive/A+D Specialist at Workspace Interiors. 
Amber resides in Knoxville with her husband, Andrew, twin sons, James and Sam, and their dog Griffin.  In her spare time (ha!) Amber enjoys chasing her toddlers around and working on their fixer upper home.