who we are
who we are
Love the way you 

work

, 

learn
, and live

.

At workspace interiors, we spend a lot of time thinking about work. We aim to provide high performance products and services designed to help you have a great experience wherever work happens. Our goal is to help you, to make your job easier. Whether you design work spaces, manage them or work in them, we're passionate about helping create spaces your employees love to work in. We pay a lot of attention to how people work—it's where our insights come from. That insight is built into everything we do and create.

You spend far too much time at work to not love being there, and we're going to work very hard at making sure you love working with us.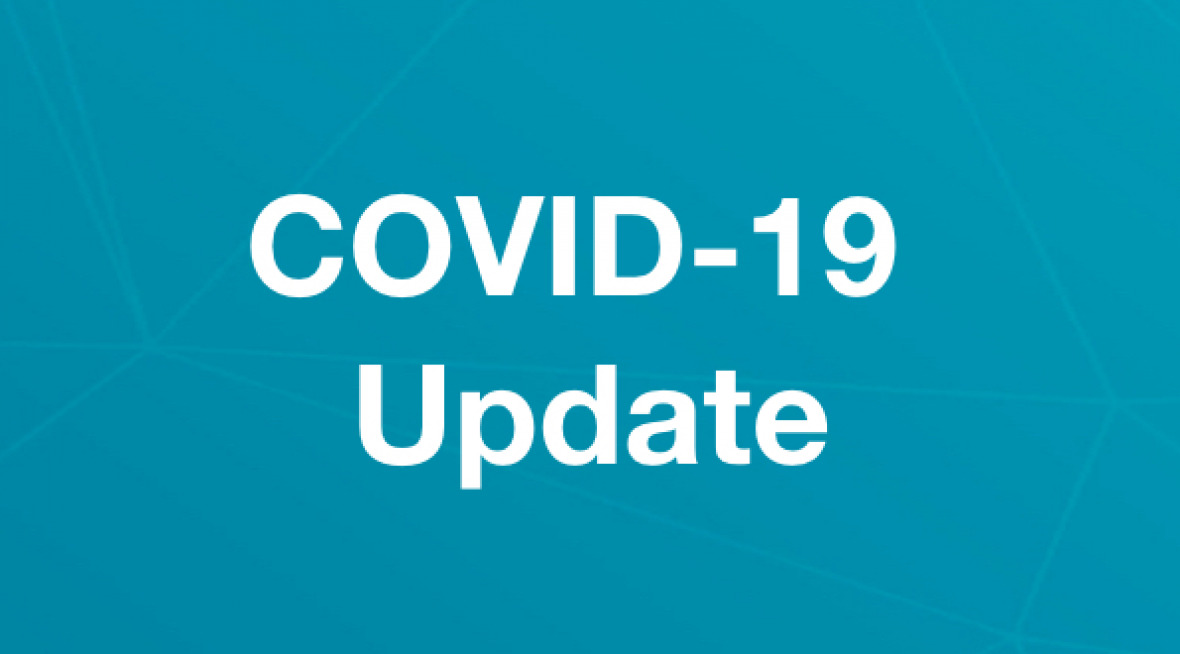 WSI COVID-19
"People are our top priority, and that means we're doing all we can to protect employees, customers and the communities where we live and work."
That is why we believe it is imperative to do our part to "flatten the curve" of the spread of COVID-19 while continuing to operate our business by taking precautionary measures to serve the needs of our value customers. We continue to monitor the and adhere to the latest guidelines issued by the CDC (www.cdc.gov), WHO (www.who.int), coronavirus.gov, as well as local Public Health Officials and are taking the following precautionary measures: 
View WSI's COVID-19 Updates here
Discover Steelcase Marketplace
360 Magazine
Read the latest 360 Magazine
Office Remix
Have you noticed? Many of today's offices look more like a trendy café, a homey den or a playground than a place where work happens. Whether described as "resimercial," "ancillary" or "anti-corporate," informal shared spaces are the latest way organizations are trying to woo talent. Yet, despite their investments, many of these spaces often sit empty.
Read more about this trend and new research that reveals what people really want: inspiring and productive spaces that help them get real work done. It's time for an office remix.
Read the latest 360 Magazine
WSI 20
Workspace Interiors celebrates our 20 year Anniversary!
Workspace Interiors, Inc. has been at the forefront of providing our clients with quality office furniture, efficient space planning and creative commercial design services since 1974 when it was purchased from Carver Office Equipment Co. Operating as the area's first Steelcase dealership, we hired the first commercial Interior Designer in the Tri-Cities.
Later, we became the first firm in the area to begin using a CADD (Computer-Aided Drafting Design) system.
The firm was re-branded to Workspace Interiors, Inc. when it was acquired by Robert L. Feathers, AIA in 1999.
"Workspace Interiors, Inc. was born."
Today, 20 years later, we have WorkLife Center locations in Kingsport and Knoxville, Tennessee and serve both the Northeast Tennessee and Southwest Virginia regions.
We have served some of our loyal customers for over 40 years and we look forward to serving you for the NEXT twenty years, should we have the privilege of doing so.
We will be hosting a "WSI 20th Anniversary Customer Appreciatiion" Event in the near future. Stay tuned for more details.
"Thank you to all of our loyal and amazing customers…you are an integral part of "our story". – Bob Feathers and the WSI team.
Meet the newest Steelcase brands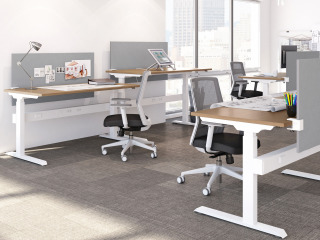 AMQ
AMQ offers flexible furniture solutions that support open plan design ideas and ship in just 5 days.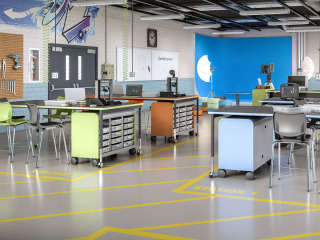 Smith System
Smith System believes in spaces that inspire learning and provides smart, flexible, durable furniture for the unique needs of the K-12 market.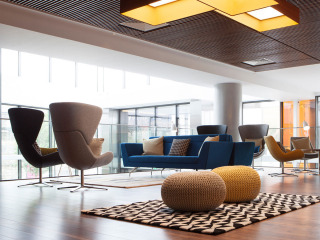 Orangebox
Orangebox offers contemporary furniture for the changing workplace, with a focus on fostering collaboration, privacy and commercial-grade performance.
Featured Products
The Steelcase Flex Collection
The Steelcase Flex Collection empowers teams to create spaces that can be rearranged on demand, creating environments teams and individuals need to do their best work.
Learn more about the Steelcase Flex Collection
Steelcase Roam
Co-developed with Microsoft for the Surface Hub 2, the lightweight mobile stand and easy-to-install wall mount of the Steelcase Roam untethers teams from traditionally limited collaborative environments so they can work together how they like: easily, actively and spontaneously.
Learn more about Steelcase Roam
WSI News + Events
Upcoming Events
Johnson City Annual Chamber Golf Tournament
Golf Tournament Enjoy a networking luncheon, hours of play, contest prizes, and post-game awards ceremony during this annual event.  Our 2020 tournament will take place on Monday, May 18th, at the Johnson City Country Club.  Email Barbara to request event information. Special thanks to our 2019 Tournament Sponsors:  A.O. Smith, Carnegie Hotel, Century 21 Legacy, Champion Chevrolet-Cadillac,…
Steelcase Education: Virtual CEU Series
As we find ourselves in an unprecedented situation of social distancing and working from home, we would like to offer an opportunity to participate in a series of online Education focused CEU presentations. Each of the CEU's below will offer 1 credit, online. If you would like to participate in any of these, please Lisa…
Steelcase Education: Virtual CEU Series
As we find ourselves in an unprecedented situation of social distancing and working from home, we would like to offer an opportunity to participate in a series of online Education focused CEU presentations. Each of the CEU's below will offer 1 credit, online. If you would like to participate in any of these, please Lisa…