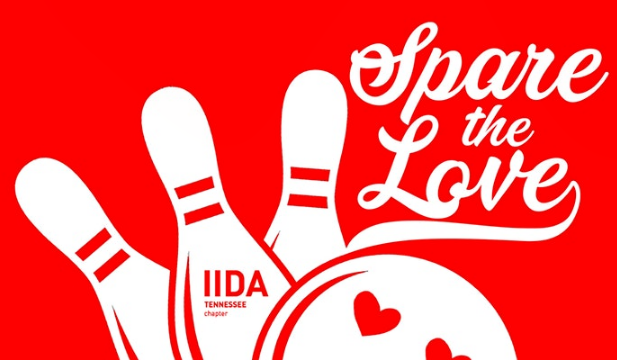 Dust off your bowling shoes and join us for a fun night to raise money for The Love Kitchen!
About this Event
Spare the Love is a team bowling event on November 14th, 2019 from 5-8pm at Main Event Knoxville. Proceeds from this event will go to the local organization, The Love Kitchen, to support their holiday needs and beyond. This event is exclusive to SPECIFIERS and EVENT SPONSORS ONLY.
All Attendees must please bring 5 food/toiletry items from the list below as your "cover charge" 🙂 PLEASE CONSIDER PURCHASING a t-shirt after you select your FREE ticket. The proceeds from the shirts go directly to The Love Kitchen. An IIDA ETCC Committee member will bring your t-shirt to your office prior to the event.
Sponsors get one FREE t-shirt. If you would like additional t-shirts for more team members, you can purchase them after you select your sponsorship level.
Workspace Interiors was a Gold Sponsor for this event.
Location